RFP involvement of UX Designers is to just the beautification of slides? Oh we can do more.
​​​​​​​
Can we utilize UX Architects and UX Managers to understand the business model and check the Clients actual needs before we provide our proposal. On the other hand we can include UX Researchers with understanding of Psychology to understand the customer patterns, what ticks them and then provide a proposal.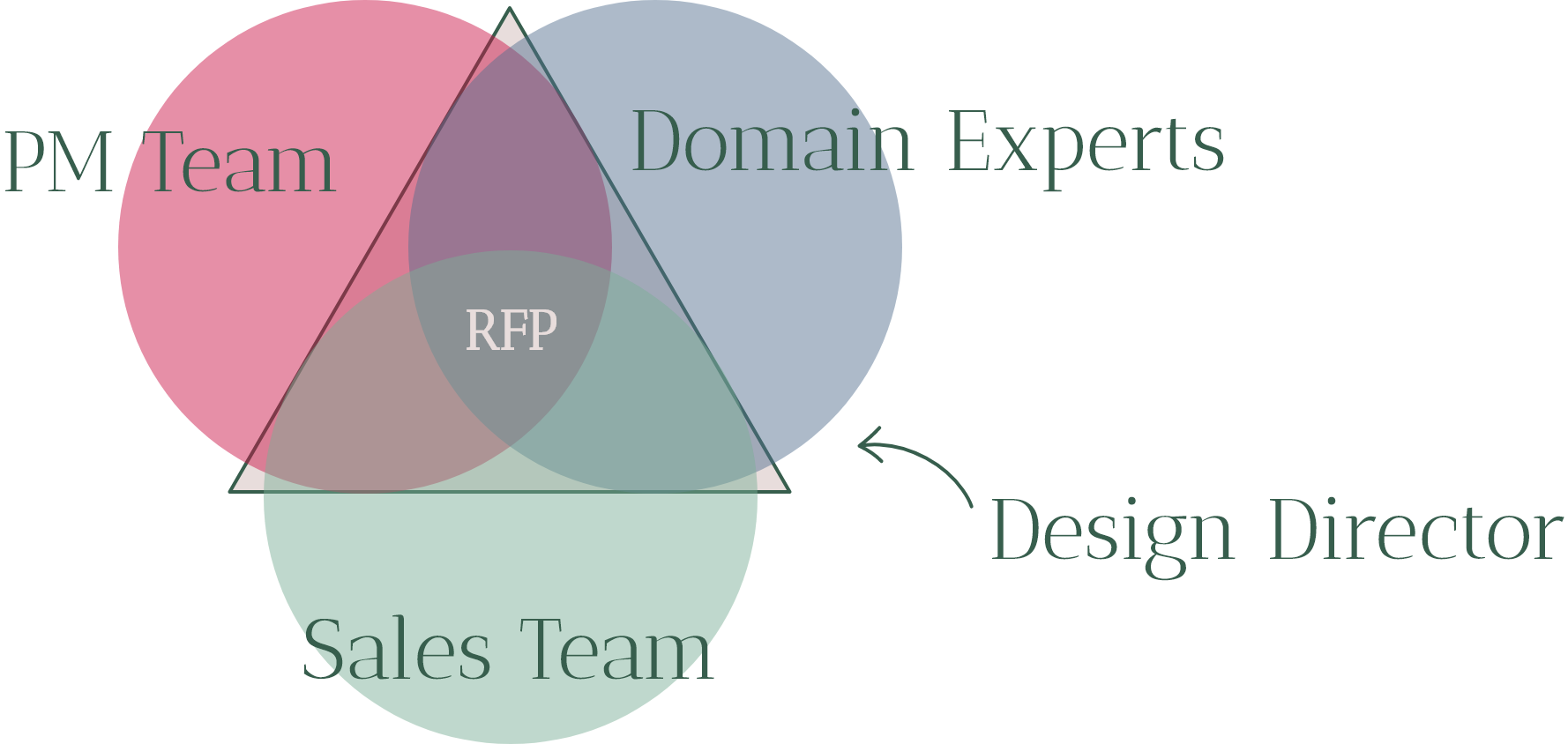 Can you imagine yourself sitting in a conference getting bombarded with 40-60 Slides for 2 hours?  Design Director can help understanding the need of UX in any project. Not just that, UX Team size needed, Tools, setting deliverable expectations too. 



More to come here. Stay connected.